Mafia enforcer, Rocco De Lucchi is the best in the business.
Cold, hard and utterly ruthless, Rocco is the most dangerous of men. Feelings are a luxury he cannot afford—until a chance encounter brings him face to face with the only woman who found her way into his heart and touched his soul.
Grace Mantini has spent her whole life running from the mob. Daughter of the boss's right hand man, she is both a prize and a target. When Rocco walks back into her life, she wants nothing to do with the man who betrayed her and broke her heart. But only Rocco can protect her from the dangerous forces that seek to destroy her family. Can they escape the hands of fate closing around them? Or will love be the kiss of death for them both?
Series: Ruin & Revenge #3
A dangerous proposal
Las Vegas Mafia boss, Nico Toscani, is used to getting what he wants, whether it is having the City of Sin under his rule or a beautiful woman in his bed. But when he meets his match in the gorgeous, headstrong Mia Cordano, the daughter of a rival crime lord, all bets are off. . .
Sexy computer hacker, Mia, struggles to break free of her ruthless father's Mafia ties…but she can't resist the powerful and seductive Nico, who will stop at nothing to possess her. With their families locked in a brutal war for control of the city, Mia and Nico enter into a forbidden game. Will they surrender to the passion that burns between them—and risk tearing apart their families? Or will Nico be forced to betray the only woman who sets his blood on fire?
NICO RUIN & REVENGE, #1
Luca Rizzoli was nearly destroyed by a brutal betrayal that cost him his family. Now a ruthless crime boss in the city of sin, he lets nothing touch his frozen heart–until a smoldering encounter with a beautiful stranger ignites his passion. One night isn't enough for a man who takes what he wants, but his mysterious temptress has slipped away.
For two years police detective Gabrielle Fawkes has lived for revenge. But a night of indulgence with a sexy stranger changes everything. Powerful, charming, and deliciously dangerous Luca, has his own private reasons for offering to help her pursue the drug lord who killed her husband. There's a lot Luca isn't telling her and the more she finds out the less she wants to know.
When Gabrielle becomes the target of the drug lord she has vowed to hunt down, she must do the unimaginable: place her life in a mobster's hands. To save her, Luca must break his Mafia ties–or risk losing Gabrielle forever.
Luca Ruin & Revenge #2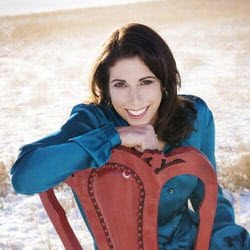 Sarah Castille
New York Times and USA Today Bestselling author, Sarah Castille, writes contemporary erotic romance and romantic suspense featuring blazingly hot alpha heroes and the women who tame them. A recovering lawyer and caffeine addict, she worked and traveled abroad before trading her briefcase and stilettos for a handful of magic beans and a home near the Canadian Rockies.